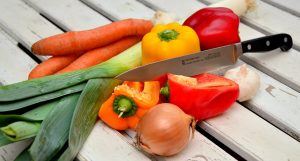 Salvatore Malatesta is famous for his coffee locations but right now he is centred on green smoothies and smoothie bowls.
The food entrepreneur is contemplating how he is able to fine tune Happy Place, his partnership with nutritionist Lola Berry.
The wellness cafe, which opened in South Melbourne last year, sells mushroom lattes, kombucha and Acai bowls in a bet to stay on trend. The current trend the cafe is experiencing at the moment is the uprising of plant-based, fresh food as opposed to traditional European styled food for a regular request for cafe-goers. Previously, veganism copped some flak for being a different way of eating but it has gained more traction over the years and starting to become the norm.
Change to overall health
It is a pattern that is playing throughout the hospitality industry with a study revealed by POS supplier Impos showing hospitality companies are increasingly considering new ideas that concentrate on overall health, sustainability and market choices, showing Australians' changing attitudes towards food.
The study of 652 food business people, supervisors and employees in Australia discovered industry partners view large potential to capitalise on changing attitudes towards food and therefore are changing menus and dining concepts to highlight freshly prepared meals that are healthy well balanced with leafy greens.
Over fifty percent of participants stated that healthy food offerings might top food styles this season, accompanied by a concentrate on vegetarian and vegan options (37 per cent) and organic (37 per cent) choices.
Similarly, non-milk dairy choices (57 per cent), fermented probiotic products (40 per cent), crafted spirits (80 per cent) and local wines particularly from the Yarra Valley region (60 per cent) were top trends for non-alcoholic and alcoholic drink trends.
Of the interviewed, 65 percent stated sustainability actions; including locally sourced produce focused on regional areas, along with a "grow your own" strategy was also increasing.
Sean O'Mara, leader of Impos, states gentrification, the rise of social networking as well as the recognition of overall health industry influencers are impacting on Australia's food arena.
Keeping up with trends
The owner of various restaurants, including St Ali, Physical Laboratory, Giddy-Up, Market Areas, Ox the Baker and Clement Coffee Roaster, Malatesta finds it difficult to keep up with industry trends.
Malatesta says developments move quickly and restaurant owners have to keep up to date to stay in the game. However he sees the veganism trend as being one that's only going to get bigger as consumers become accustomed to the way of eating. Malatesta was one of the first to stock almond milk and other vegan specialty grocery products, which he believes directly lead to an increase in profits across all his businesses; directly competing with the ever popular European styled bistros.
The trends come about so frequently that restaurant owners are finding themselves needing to hire content creators to come up with ideas quick.
But there is one trend Malatesta is happy to happy to see go. Instagram food, which is food that is made for the intended purpose of an Instagram post, not for taste or flavour. The dishes are very colourful and pretty but when you go to eat it, you realise it's just a mesh-mash of ingredients that don't really work together. You wouldn't buy a gorgeous Yarra Valley wine to look at it, you buy your wine to enjoy it. The same should go for food.